Super Pixner est la

Super Pixner, un nouveau jeu d'Offgame.
Suite du jeu Pixner disponible sur PC,Android,Flash et ouya, super pixner va plus loin et vous propose des niveaux inédits réalisé par la communauté française de création de jeu vidéo amateur.

Super Pixner, a new game [url = http: //offgame.org/] Offgame[/ url]
Following the Pixner game available on PC, Android, Flash and ouya, super Pixner offers new levels created by the French community of amateur video game creation.



Récupérer les clefs dans chaque niveaux qui vous permet de déverrouiller la porte de sortir et d'enchainer sur un autre tableau !

Collect the keys in each level that allows you to unlock the door to go out and moving quickly on to another area !



Score en ligne, jeu oldschool, application gratuite, Super Pixner peut vous donner des sueurs froides et surtout vous faire passer un bon moment.

Online Score, oldschool game, free application.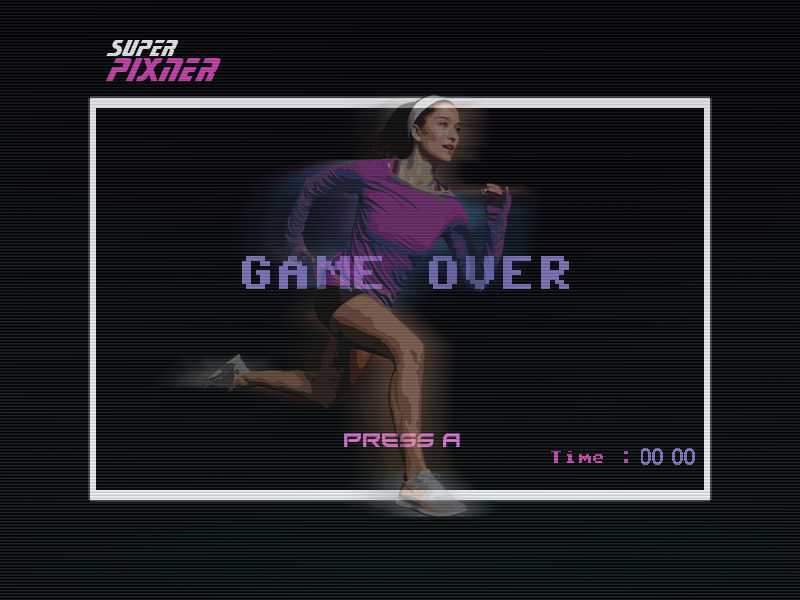 Seriez vous maitre de Super Pixner ?
[i]Would you master Super Pixner?

Lien du site web pour le téléchargement du jeu / Link website for download of the game :
http://offgame.org/superpixner/


Participant
Auteur : Monos
Graphiste : Monos, Valloche, Loulou, Patrice
Compositeur de la Musique : Loïc Joint
Créateur de Niveau : Monos, Ephy,Capitaine Caverne, Valloche

Download/Téléchargement
Lien/Link



Le 01/01/2015